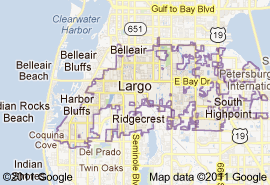 People who undergo renovations or large household cleaning projects usually need to rent a dumpster that will hold all of the trash. Renovations can create a huge mess and a large dumpster will help keep the home neat and tidy. Dumpsters come in a variety of different sizes. A small dumpster (10 yard) is perfect for a spring-cleaning and a larger dumpster (15 yards) can handle huge clean up projects and renovations. Construction sites usually have several large dumpsters to hold debris. There are also medium dumpsters (12 yards) for those in between projects.
Dumpster Rentals in Largo
When you rent a dumpster, we will drop the container off in the driveway, business location, construction site, or wherever is most convenient for you. Our customers usually rent a dumpster for a three day period and they typically are cleaning out an estate or completing another large project. This allows for plenty of time to get rid of everything they do not want to keep. If you need a dumpster longer than three days we can gladly accommodate your needs but we may charge an extra daily fee. This will be discussed though before you rent the dumpster so you'll know the exact cost.
Rental Fees and Policies
We'll be glad to discuss the pricing and other details regarding the rental. Certain companies may charge you extra based on the weight of the trash however we're proud to say we do not charge extra for this! You should be aware of such fees so you are not surprised with the final bill. When you are ready to order a dumpster simply choose a date for delivery and we'll have it there at the exact time you need. Once the container is full, you can call us to pick it up.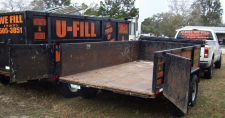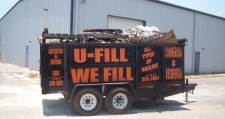 Full Service Dumpster Rentals
If you do not want to hassle with loading the dumpster we'll be glad to complete the task for you quickly and efficiently. Please contact us to discuss pricing as it depends on how much stuff you have.
Largo Florida Zip Codes We Service:
33770, 33771, 33772, 33773, 33774, 33775, 33776, 33777, 33778, 33779
Looking for another city? Cities we serve near Largo include:
St. Pete, Clearwater, Oldsmar, Safety Harbor and more