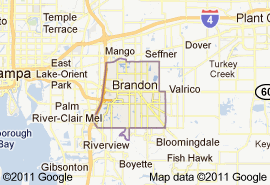 Regular household waste can be managed by public garbage collection services operating in and around Tampa. Residential waste, however, can sometimes involve a significant amount of trash that free garbage collection services will not pick up. For instance, major renovations or a real estate clean-out could potentially result to huge amounts of trash that requires a dumpster. Mobile trash services have been around for quite some time already and companies have been offering, for instance, dumpster rentals in Brandon, FL to help residences and commercial establishments manage the large amounts of waste produced.
Renting a construction dumpster for large construction waste or other remodeling debris is quick and easy. These waste solutions providers can be found online and the entire transaction can be easily completed online. Different areas are serviced by different companies. By first providing the city or zip code, customers are provided with a quote for pricing and also availability. After learning about the price and availability of the dumpster rental service, customers will then have to decide on the size of the dumpster to be rented out. U Fill or We Fill offers dumpsters as large as 15 yards for serious waste disposal, while our smaller bins are roughly 6 yards.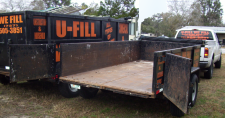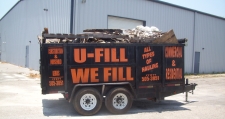 The type of garbage is classified as green or yard waste, construction waste, and recyclables. Grass clippings and others wastes of vegetative nature fall in the first category; extraneous debris resulting from construction, renovation, or demolition of buildings and other structures fall under the second category; and waste products that may still find value in the marketplace are classified as recyclables. All other pieces of garbage fall in the general classification but this excludes toxic and hazardous chemicals.
Dumpsters can be delivered the same day in most cases and are rented out for 3 days at a time (please call for more details though). Earlier pickup times can be arranged subject to availability and location of the customer. Once the dimensions of the garbage that will fit into the dumpster, please keep in mind that the gross weight does not matter with us since we do not charge by weight.
U Fill or We Fill will pick up the dumpster once it is full or once you request us to get it. We try to make our dumpster rental services as easy as possible and look forward to doing business with you.
Brandon Florida Zip Codes We Service:
33508, 33509, 33510, 33511
Looking for another city? Cities we serve near Brandon include: