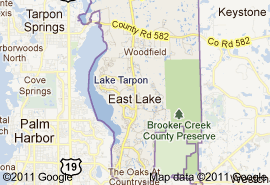 Renting a dumpster in East Lake should not be a huge hassle. Dumpsters are very handy for moving, home improvement, construction, renovation, and other situations in which a lot of trash needs to be easily removed. Here are some tips for renting a dumpster in East Lake, FL.
The Right Size
The first thing to consider is the size of dumpster. Getting a dumpster that is too big is better than getting one that is too small. This helps prevent extra fees for a second dumpster when the initial one is not big enough for the job. By describing your project to us we can easily assist in helping to determine the size of dumpster needed. We offer three different sizes which are small (6′ x 12′ x 2′), medium (7′ x 14′ x 3′) and large (7′ x 14′ x 4′) dumpsters.
Pricing Considerations
The price is important when considering renting a dumpster. Knowing the amount of trash you need to dispose of will help determine the cost, as will the location of the residence or work site to which the dumpster must be delivered. We believe in flat fee pricing so what we quote will be the final price you pay.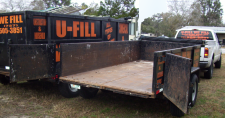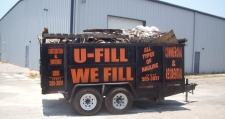 Hazardous Waste and Overfilling
If hazardous materials need to be disposed of, it is best to check with us and not just assume that it is okay to toss them in the dumpster. Different dump sites have special regulations regarding the disposal of different types of waste. You do not have to worry about the weight of your trash since we offer our flat-rate pricing. Also, please try not to overfill the dumpster and ensure the provided tarp can completely cover the top of the dumpster.
Rental Period and Extra Fees
In East Lake, a normal rental for a waste container is usually three days. We may impose a daily fee for anything after 3 days for keeping a bin beyond the contract period. We will not charge extra for overweight fees. Even if you rent our construction dumpsters for a demolition site where workers are tossing away bricks and large hunks of cement we will not charge you extra.
There are many reasons a person might want to rent a dumpster in East Lake, FL. Being aware of price, size, fees, weight, and rental period can help you make the best choice. Asking us questions and having a clear idea of the amount and types of waste that will be involved will definitely help you make a smart choice when renting a dumpster.
Looking for another city? Cities we serve near East Lake include:
Clearwater, Largo, Westchase, Tarpon Springs, Oldsmar and more