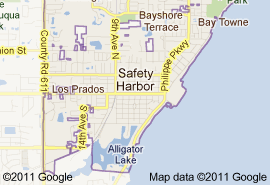 U Fill or We Fill has been operating dumpster rental services since 2004 throughout the Tampa and surrounding areas.  Safety Harbor is one of their specialized areas, with same or next day delivery available on dumpsters in different sizes.  The company can help determine the right size dumpster for your needs, and have it delivered and set up quickly.
Why Choose U Fill Or We Fill
Free Quotes/Project Management
Competitive Pricing
No Hidden Add-On Charges
No Fuel Surcharge
Reputable Company, Concentrating On The Tampa Area
Timely/Reliable Service
Dumpster That Won't Damage Your Property
High Quality Construction Dumpsters That Can Stand Up To Your Needs
What Can You Use U Fill Or We Fill Dumpster Rental Services For?
Residential Clean Up

Garage Sale Leftovers, Hoarding Clean Up, Landscaping Leftovers, Remodel Projects, Carpet Removal, Appliance Removal.

Commercial Clean Up

Renter Cleanup, Construction Leftovers, Large Scale Construction Or Landscaping Projects, Appliances, Electronic Removal And Office/Cubicle Cleanouts.

Other Applications

Storage Unit Clean out, Hot Tub Removal, or Estate Sale Leftovers.
Our company will be happy to give Safety Harbor residents and businesses a free quote and set up a dumpster delivery.  Call us today to get that project finished that has been put off because of the removal of the junk and debris!  It has never been easier.
Safety Harbor, Florida Zip Code We Service:
34695
Looking for another city? Cities we serve near Safety Harbor include:
Clearwater, Largo, St. Petersburg, Tarpon Springs and more