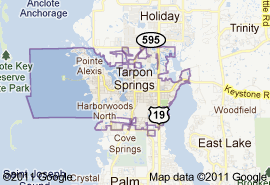 When hiring a dumpster rental company, there are a few questions you will want to ask.  This will help ensure you are finding the right company to meet your needs.
What are the dumpster sizes you provide?  Each project will have specific needs, and your provider should be able to give you a good estimate so that you don't waste money on a dumpster that is too large.
What does your dumpster pricing include? Find out if there are fuel charges, delivery costs, and restrictions on volume in the dumpster.
How can you assure me the dumpster won't damage my property?  There are two different types of dumpster rentals, and the roll-offs may damage your landscaping and driveway.
Once you are armed with these questions you can interview your companies.  U Fill or We Fill is a company that is ready to provide you with service.  Why you should consider them for your Tarpon Springs dumpster rental needs?
Expert advice on what size dumpster you will need, and free quote for delivery and set up.
Easy to understand prices with no hidden charges; what they quote is what you pay.
Dumpsters that are not only durable, but that are designed on leave on wheels.  This means no risk of damaging your property during the dumpster rental.
In addition, U Fill or We Fill has been providing services to residents and businesses in the Tarpon Springs area since 2004, and has a long list of satisfied customers.  While you can pay more for a construction dumpster rental, why would you want to when you can have local service and satisfaction from a local, family owned company?
Tarpon Springs Florida Zip Codes We Service:
34688,34689, 34690, 34691, 34692
Looking for another city? Cities we serve near Tarpon Springs include:
Dunedin, Safety Harbor, Clearwater, Palm Harbor, Holiday and more