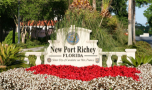 U Fill or We Fill is a dumpster drop off service has been in business since 2004. We are available to haul away anything from a single item to multiple trailer loads of junk. We can rent out and deliver dump trailers to your residential, commercial, or industrial location seven days a week with same-day delivery in almost all cases.
Having trouble deciding which dumpster to choose? No problem! Contact us for your free estimate and we'll help you along the way. We help with everything from a simple garage clean-out to hauling away foreclosure clean-outs. Some common jobs that we complete are:
kitchen remodels
roof replacements
yard debris
honey-do projects
We are available for residential, commercial, or landscape junk removal. Some other common uses are spring cleaning, home demolition, interior junk removal and remodeling trash.
U Fill or We Fill is a local trash removal company that wants to be your choice when it comes to junk or other bulky item pick-up. Our services incorporate professionalism, convenience, and value, and we are deeply committed to customer satisfaction.
Just contact us via telephone or email. We're available and ready to help you tackle those disposal jobs that are too big for the weekly garbage service.
Zip Codes in NPR, Florida That We Service
34652, 34653, 34654, 34655, 34656
Why Rent a Dumpster From Us?
We've always had and always will offer flat rates with no additional fees. There's a reason we've been in business since 2004 so contact us and see why – we'd love to work with you.