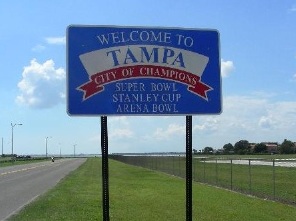 Whether you have a few pieces of bulky junk you need removed or have a lot of trash you need hauled away, U Fill or We Fill can
help. We've worked in the community for over 6 years now hauling single large items or even several junk trailers full of stuff. No matter if you're a residential, commercial, or industrial customer if you call us today we can get a trailer to you the very same day in most cases.
Getting started is easy! Contact us to let us know you need a dumpster or several dumpsters and we'll drop it off where you want it. We'll schedule a time with you to pick up the dumpster or we'll even wait if it won't be that long – the choice is up to you.
We've done clean outs for office buildings (including cubicles, telecom equipment, desks, etc), homeowners, restaurants, etc.
U Fill or We Fill is a local junk hauling service that's proud to be your choice when it comes to trash removal and getting rid of the junk you don't want! We'll do what it takes to make the service convenient, valuable, and professional for you ensuring you're completely satisfied. We're here and ready to help you get rid of all the items you no longer want. Just give us a call.
Hillsborough County Zip Codes We Service:
33601, 33602, 33603, 33604, 33605, 33606, 33607, 33608, 33609, 33610, 33611, 33612, 33613, 33614, 33615, 33616, 33617, 33618, 33619, 33620, 33621, 33622, 33623, 33624, 33625, 33626, 33629, 33630, 33631, 33633, 33634, 33635, 33637, 33647, 33650, 33651, 33655, 33660, 33661, 33662, 33663, 33664, 33672, 33673, 33674, 33675, 33677, 33679, 33680, 33681, 33682, 33684, 33685, 33686, 33687, 33688, 33689, 33690, 33694, 33697