All dumpsters are on wheels which help protect your driveway.  Also, all of our trailers have back doors that open which allows for easy loading.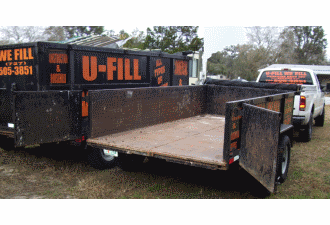 Small (6′ x 12′ x 24″)
Our small junk removal trailers are ideal for garage cleanouts, yard debris, and up to 20 squares of roofing. As you can see in the picture both back doors open up for easy loading.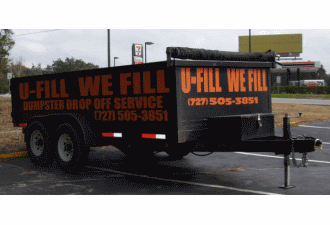 Medium (7′ x 14′ x 33″)
Our medium dump trailers are our mid sized option. These can hold up to 35 squares of roofing material. These are also great for bigger garage clean outs, house clean outs, large yards, etc.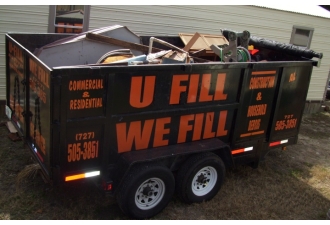 Large (7′ x 14′ x 48″)
The large hauling trailers are our biggest. These are great for appliance removal, spa removal, complete house cleanouts, and many other large projects.